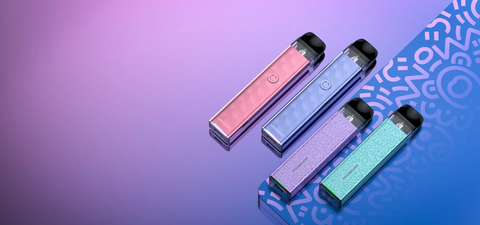 Our clientele rely on us for our knowledge, support, and advice each day since 2015, and now in four Savour the Vapour locations. We have built our success off of our concrete beliefs that in order to be the best, you must provide your customers with the best experience possible. In doing this, we have created lifelong friendships and trust in our communities. The success of Savour the Vapour has allowed us to continue our locations in to Kitchener and Waterloo, to spread our business practices and support our community which we were born and raised in. We have had the great honour of being able to build a thriving business right here in our hometown and provide meaningful and fulfilling jobs to people in our community.
Introducing
It's Free. It's Simple. It Saves.
Cannabis Too?
Sister Cannabis Stores
STLTH 8K Disposable Vaporizer
We suggest what's right for you.
We believe that by asking the right questions, we can fit you with what's best for your specific needs - and stay within your budget.
Testimonials
What our clients say
Loved the store. Got hooked up with the GeekVape Boost 2. Amazing customer service.
Love the place! Guys that work there are super helpful, and I get a free vape after 10, which is always awesome! 😊
Best and friendly customer service. Always has the best prices and flavours most shops don't
This place was great! So friendly and welcoming for newbies 😊
Staff Who Care About Your Experience.
Product Lines With Quality In Mind.